Brunch Talks: Everything you need to know about brunching at Shiva…
Join Jimmy, Founder of Shiva, as we find out why brunch is his favourite meal, how their travels led them to Nansledan, and the secret to great vegan mushrooms on toast.
Myself (Jimmy), my partner (Chloe) and our little girl (Bea), own it together. We've spent many years travelling, exploring, eating and developing our skills. We picked up tips and tricks along the way and have been to some of the best cafés and hangouts in the world. I've always been a chef and am so proud to now be championing Cornish food. Chloe is the driving force behind the yoga and pilates studio, she's super experienced and used to run 500hr YTTC in India prior to opening Shiva. When Bea came along, we decided to settle down and grow our dream business here in Nansledan, just outside of Newquay and minutes away from the beach.
Let's start with an easy question…
Traditionally brunch is the in-between meal nestled in the hours after breakfast and before lunch. For me, it's a perfect meal to bring people together. I wake up super early, wolf down some breakfast and go for a surf. But then I'm hungry well before lunchtime. I'll meet my partner and friends who might have had a slow morning at the weekend and are ready for a late breakfast. We're all here, we're all hungry, and brunch is the ideal meal. Whether you've been up since two o'clock in the morning or just rolled out of bed, brunch is light enough to sustain you and tasty enough to look forward to. You can have boozy brunches, healthy brunches, whatever tickles your fancy. It's just a casual dining experience that brings friends together, centred around food – our favourite thing.
Brunch always makes me think of the good times. We used to live in New Zealand with a great group of friends who all had different jobs. I had Sundays off, and those Sundays in New Zealand were unbeaten, although Sundays in Cornwall provide healthy competition. I'd do yoga in the morning, followed by checking out the local market. A few of us would grab a table and some food, and before you know it, the whole gang is there, endlessly ordering more food for the table. Pretty quickly, it gets boozy, and you're all in good spirits and on your way to the pub. Brunch to me is relaxed fun with your loved ones, surrounded by good food.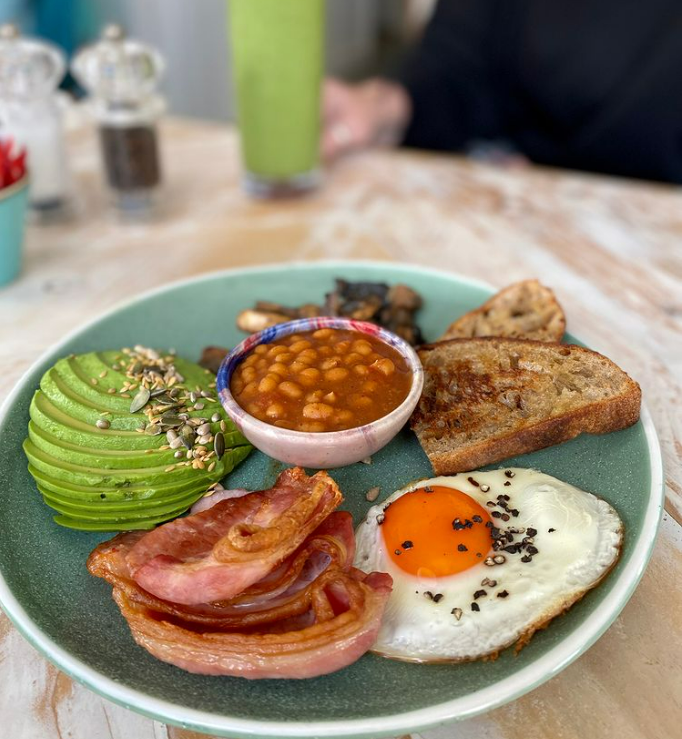 What's the best reason to have brunch?
I'm not sure you need a reason to have brunch, but it's great for celebrating. We're all watching our pennies at the moment, and expensive dinners are a little unnecessary and formal. Birthday brunch is perfect because you can still have Prosecco with it, and it gets everyone together without watching the clock, wary of a late night. You're still treating yourself without a massive bill at the end. The timing of brunch means you can have a relaxed, slow morning opening presents and stroll out for brunch when you're ready. It drives me crazy when cafes stop their breakfast menu early, and then you have to wait for an hr or two for lunch. We serve food until 3 pm for long lazy brunches.
What type of food is on your brunch menu?
We've got a range on our menu from super healthy light dishes to comforting fry-ups and pastries. Our famous Berry Bali Bowl is delicious, with a thick smoothie base topped with fresh fruit and our homemade granola. On the other end of the spectrum is our fry-up, but we make it our own. Bacon from the local butcher, free-range eggs, masala beans, wild mushrooms, avocado, and locally made sourdough. It's a lighter version of a hearty classic and as greasy as you're going to get from us.

We make an effort to be accessible to everyone. Whether you're a big carnivore that can't imagine a meal without meat, vegan, or gluten-free, we've created a menu for everyone. The vegan Enchanted Mushrooms use a miso alternative to butter, which we sauté mushrooms in, tossing with spinach at the last minute, before placing on incredible toasted sourdough. Simple but delicious.

We have a great selection of coffees, teas, cocktails and beers to go with your brunch.
What's your favourite brunch dish?
My sweet tooth means I've got to say our pancakes. Shiva pancakes are topped with coconut yoghurt (just because it's nicer), homemade granola, heaps of fruit, and an acai berry compote. Healthy, nutritious and still super sweet, so it feels like a treat.
Do you offer brunch specials?
We do! We love offering lots of different specials to make the most of local fresh produce. There are always specials on at the weekend, so you can mix it up when you come back again and again… we hope. We pop these on our specials board and share them via Instagram.
Follow us
@shiva_nansledan
Where's the best spot for brunching at Shiva?
I love soaking up the sunshine, so we've got a massive outdoor space in the heart of Nansledan, just outside of Newquay, Cornwall. At Shiva, we're perfectly positioned for the sun coming up, and because we're surrounded by glass, it shines through all morning and just makes you feel alive. It's amazing.
Which dish is your easy go-to brunch recipe?
Our Enchanted Mushrooms dish is definitely one to try yourself. It looks impressive and is so tasty, but is quite straightforward to make. The miso butter is the trick; try mixing miso with a vegetable substitute for butter, something like Flora or coconut oil. A great selection of clean wild mushrooms, a little spinach and some oil. My best mate makes rapeseed oils infused with garlic, and it's so good drizzled over this dish. It's an easy recipe to get a little creative with.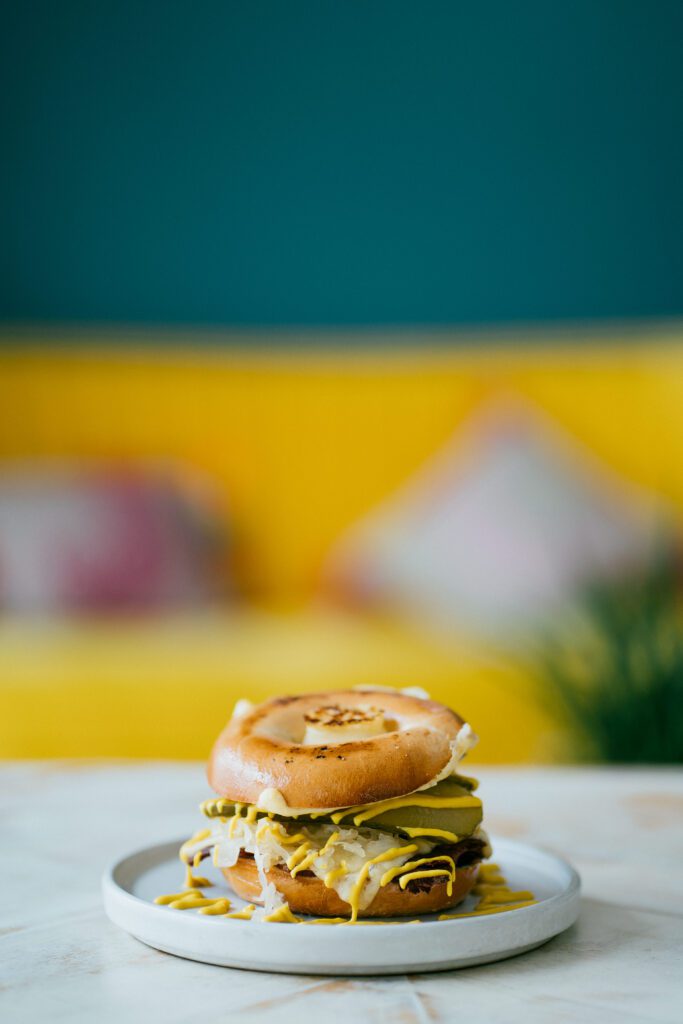 Do you use local Cornish suppliers for brunch?
Absolutely, we have great relationships with local suppliers and love serving up local produce to local customers. Our bread comes from a nearby bakery that baked sourdough for the queen during the G7 summit. It's pretty damn tasty, and if it's good enough for her, it's good enough for us! We call up our fruit and veg suppliers with our shopping list, and they deliver boxes of incredibly fresh ingredients first thing in the morning. Although we don't do pasties, we do have the award-winning St. Agnes sausage rolls and a variety of sweet pastries and cakes. Local Cornish dairy too. The works! We're lucky enough to know all the local suppliers well now, and we all support each other.

Enough about food…
Why does yoga work well with brunch?
We spend a lot of time in India, where you move in circles of yogis and like-minded travellers. We began to find the local hang-outs where after a yoga class, you would relax and get to know others on their travels too. That's what we wanted here at Shiva, a place to practise yoga, where you might sit shoulder to shoulder with someone you've never met but with similar values to you. It's natural to then go for tea, coffee or brunch and stretch out the good vibes for as long as possible. That's what we wanted here, a place to move your body, eat good food and connect with others.
We are open for indoor & outdoor seating in the heart of Nansledan, Newquay. Walk-ins only, so just rock up & grab a table! Full menu with everything available for takeaway.
For pre-orders, please call 01637 856 305